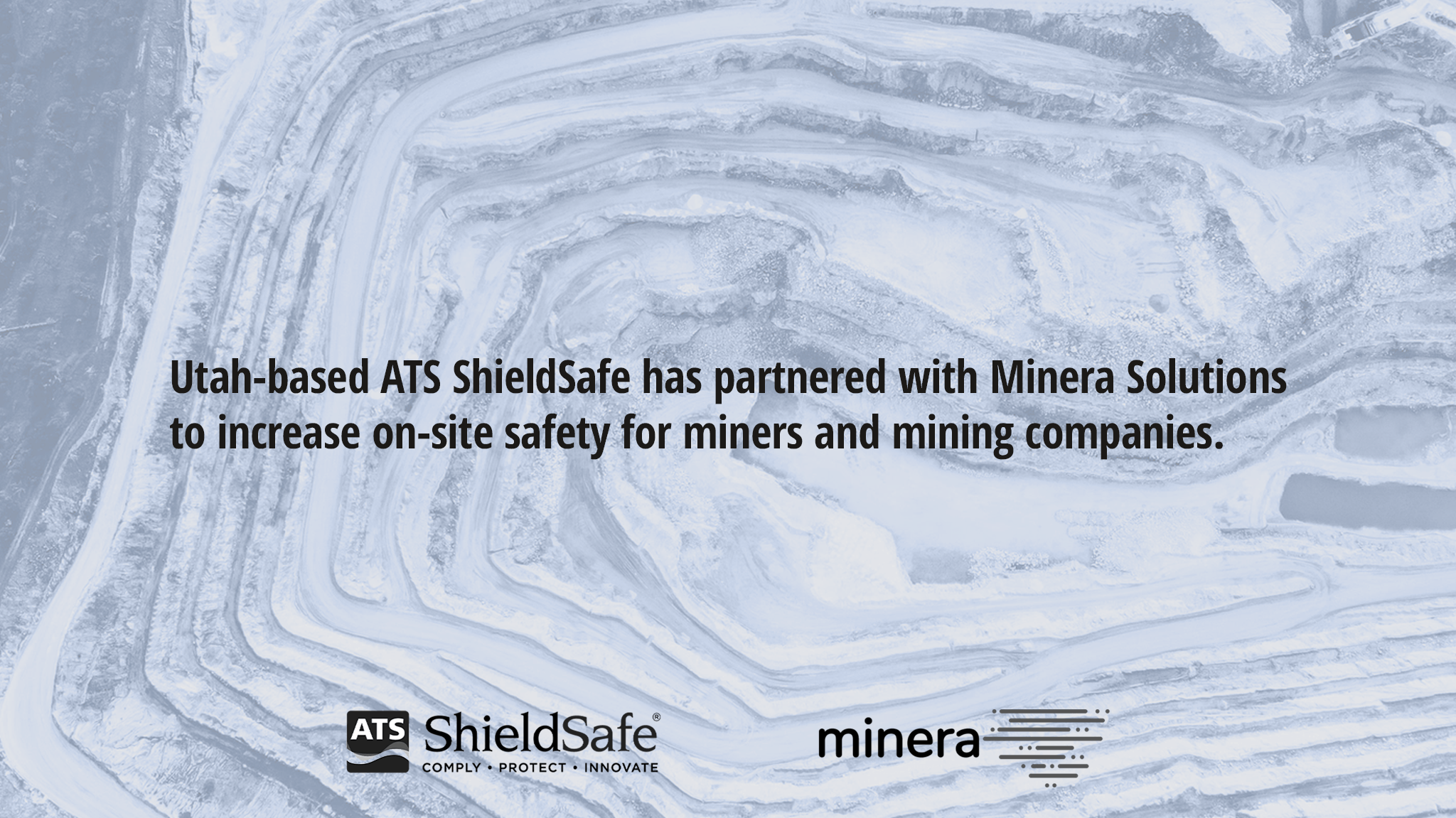 MIDVALE, UTAH—JANUARY 28, 2021—ATS ShieldSafe is excited to announce a new partnership with Minera Solutions in providing its world-class safety shower line to globally-based mining operations. From its eastern Canada location, Minera Solutions services environmental mining needs for its international clientele. This partnership will offer state-of-the-art safety products to the mining industry, resulting in increased on-site protection for workers.
Today, mining companies are expected to take responsibility for the environment and neighboring communities for the sites they operate. Minera collaborates and supports mining companies, consultants, contractors, EPCs, and other equipment and service providers to better control the risks and expenses of this environmental management.
The addition of ATS ShieldSafe's line of self-contained safety showers specifically helps Minera reduce their clients' risks. ATS ShieldSafe provides safety showers designed for extreme environment applications and mobile on-site shower protection for miners. ATS ShieldSafe offers the ability to own or rent safety showers, allowing each site the flexibility to meet its specific need.
For more information on ATS, visit ATSShieldSafe.com. For media queries, contact Michael Swenson, director of regulatory and government affairs, at [email protected] or (801) 830-9112.
About ATS
Founded in 1979 and located in Midvale, Utah, ATS is a forward-thinking, global company dedicated to providing safe and practical solutions to protect and improve life quality. ATS develops and deploys environmentally safe and highly effective products and equipment to make the world a cleaner, safer, and healthier place.